Acxion Fentermina is a weight loss drug that has been approved by the Mexican government for the treatment of obesity. It is a prescription-only medication intended for short-term use as a weight loss supplement.
Acxion (Acixion) is not legally approved by US FDA. However, few individuals and sites are selling it illegally in the USA and Canada.
Phentermine (Fentermina ) is the active ingredient in Acxion which can cause over a dozen nasty side effects listed below.
Most Important Facts
Acxion Fentermina is a powerful weight loss drug that should only be used under the guidance of a healthcare professional.
It is not recommended for use by individuals who are not significantly overweight or who do not have a medical condition that requires weight loss.
This medication is not a quick fix for weight loss and should be used in conjunction with a healthy diet and exercise program.
How Does Acxion Work?
Acxion Fentermina is a prescription diet pill designed to help individuals with a body mass index (BMI) of 30 or higher to achieve weight loss. This medication contains phentermine, which is a stimulant that suppresses appetite and increases energy levels.
The active ingredient phentermine works by influencing the hypothalamus in the brain to release norepinephrine, a neurotransmitter responsible for controlling hunger. This ultimately decreases the appetite, allowing you to consume fewer calories and achieve weight loss.
Acxion Fentermina should be taken under the guidance of a healthcare provider and only for a short period of time, typically no longer than 12 weeks. This is because prolonged use can lead to tolerance.
Acxion Ingredients & Dosage.
As stated earlier Phentermine is the only ingredient in Acixion diet pill. It's available in 2 dosages – 15 mg and 30 mg.
Acxion 15 mg tablet: This dosage is more suitable for people who lead an active lifestyle and wish to shed a few pounds while training. One to two tablets maybe taken per day. Prescription is mandatory as it can cause many side effects.
Acxion 30mg tablet: The 30 mg version is labelled as "Acxion AP", designed for those who want a more intense effect and faster results. It is important to note that the 30 mg tablet is a higher dose and should only be taken under the guidance of a healthcare professional.
6.5mg tablet: Only few vendors sell Acixion 6.4mg tablet. This dosage is suitable as a trial run and 2-3 tablets maybe taken per day.
How to take & Use?
The recommended dosage for Acixion 15 or 30 mg tablets is one tablet per day with a large glass of water. It can be taken in the morning before breakfast. It can be taken after food as well if you feel gastrointestinal problems. Taking the tablet late might adversely effect normal sleeping patterns.
Acxion Side Effects & Safety Warning
Phentermine is a strong drug and it's well known for huge list of nasty side effects. Below is the condensed list.
Irregular heartbeat
Very high blood pressure
Agitation or trembling
Nervousness and anxiety
Headaches
Insomnia
Diarrhea or constipation
Lack of sex drive & abnormal libido
Blurred vision
Irritability
From the above list it's clear that Fentermina should be taken only in case of morbid obesity and if you are unable to perform simple exercises due to mobility issues.
Major Drug Interactions
One of the most important drug interactions to be aware of is with monoamine oxidase inhibitors (MAOIs). MAOIs are a type of antidepressant medication that can have serious interactions with Acxion.
When taken together, they can cause a buildup of serotonin in the body, leading to potentially life-threatening serotonin syndrome. Symptoms of serotonin syndrome can include confusion, agitation, sweating.
Therefore, It is important to avoid taking phentermine if you are currently taking an MAOI or have taken one within the past two weeks.
Acxion V/s Other Mexican Diet Pills
In northern America Mexican diet pills have gained a reputation for being potent weight loss supplements. However, these pills are notorious for their harmful side effects, including death!
In the USA smugglers and scammers use hot & sexy models to market Mexican diet pills!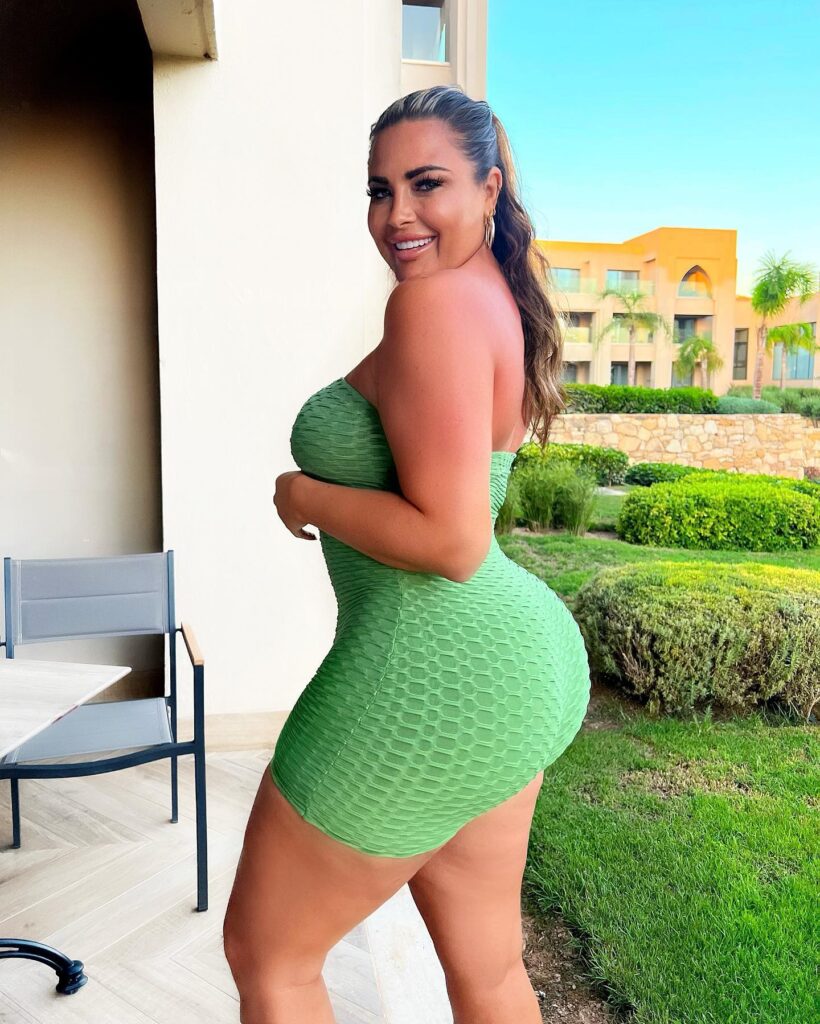 The unregulated nature of the smuggled Mexican diet pill market also implies that many of these products could contain dangerous and untested ingredients. These pills can cause a range of life-threatening side effects, such as heart attacks, strokes, and organ damage.
There are 4 more Mexican diet pills. They are the Asenlix, Ectiva, Redotex and Reductil.
Asenlix Diet Pill
Asenlix, also known as Clobenzorex, is a Mexican diet pill that is commonly used to treat obesity. This anorectic or appetite suppressing drug is often recommended as part of a weight-management plan, and is known for its effectiveness in reducing appetite and promoting weight loss.
Unlike many other weight loss supplements, Asenlix is metabolized by the body and subsequently excreted through urine. As a result, it is metabolically inactive in the body after a few hours, and does not accumulate in the body over time. This makes it a safe option for those looking to lose weight without the risk of long-term side effects.
Ectiva Diet Pill
One of the key ingredients in Ectiva is caffeine. Caffeine is a well-known stimulant that helps to increase energy levels and reduce feelings of fatigue. When taken in the form of a supplement, caffeine can also help boost metabolism and increase the rate at which our body burns calories.
Another important ingredient in Ectiva is Hoodia Gordonii. This plant extract has been used for centuries by indigenous tribes in South Africa as a natural appetite suppressant.
Redotex
Redotex is a weight loss supplement that has been popular among people who are looking for a quick and easy solution to lose weight. This diet pill is a combination of several different ingredients that are said to help suppress appetite, increase energy, and boost metabolism.
One of the key ingredients in Redotex is d-norpseudoephedrine, also known as norpseudoephedrine. It is a central nervous system stimulant that is similar in chemical structure to ephedrine. It is believed to help suppress appetite and increase energy, which can lead to weight loss.
Reductil (Officially not available)
Reductil diet pill, also known as Sibutramine, is a weight loss medication that was once used to treat obesity. It was approved by the FDA in 1997 and was sold under various brand names until it was withdrawn from the market in 2010 due to safety concerns.
Reductil works by affecting the neurotransmitters in the brain that regulate appetite and the feeling of fullness. It suppresses appetite and increases the feeling of fullness after eating, which can lead to reduced food intake and ultimately weight loss.
Acxion Customers Review
Phetermine works – guaranteed.
Nasty side effects – guaranteed!
Around 50% users say Acxion is awesome diet pill, another 50% say it's bad or doesn't work. People stop these pills mainly because of unbearable side effects.
Reddit User "Gutter-Gutt" says, "I actually bought a pack from resellers on TikTok believe it or not, Ive been taking them for a little over a week and have no adverse side affects and lost 9ish pounds with minimal exercise".

Another user Adok says, "But I couldn't get rid of the headaches so I stopped them I plan on starting them again next month."

www.reddit.com/user/Nice-Relationship433/comments/nfv6eg/heard_about_acxion_weight_loss_pills/
After going through 1000's of pages on Social media sites like Instagram, Quora, Reddit, Snapchat and Facebook, I realized few things.
Smugglers and scammers use sexy & hot models to sell illegal Mexican diet pills.
They mostly accept Cryptos like bitcoin to evade being caught.
They mostly sell fake, bogus & sub-standard pills with dangerous ingredients!
If you want to try Phentermine consult a doctor, get prescription and buy an authentic one.
Top 3 Legal Phentermine Alternatives
| | | |
| --- | --- | --- |
| PrimeShred | PhenGold | Trimtone |
| Fat burner for men who need extra dose of stamina & energy for heavy gym workouts. | A strong diet pill for both men and women that mimics effects of original Phen375 without side effects. | Safest fat burner for women without side effects. Just one pill a day. |
| Review | Review | Review. |
Summary
Author Rating


Brand Name
Product Name
Price
Product Availability