Xenadrine is a popular fat burner that is used to support weight loss. It is marketed as a thermogenic stimulant, which means it is designed to increase your metabolism and burn more calories.
While Xenadrine may have its benefits, it is important to understand the potential side effects of taking it.
In this short review, we will discuss the pros and cons of Xenadrine, as well as its side effects.
It contains a dangerous stimulant called 'Yohimbe bark extract' which is already banned in UK, Canada & Australia, but not in the USA!
What is Xenadrine?
Xenadrine sound similar to Xentermine, but Xenadrine is a brand with variety of supplement. Xenadrine XT is extreme fat burner which gained some notorious popularity due to creative marketing strategy.
For those who want to lose some quickly it offer some decent benefits as listed below.
Supercharged energy boost
If you're looking for a supercharged energy boost, Xenadrine fat burner has got you covered. It hass unique blend of powerful ingredients like Yohimbe & Caffeine. So it can give you give energy you need to take on your day with confidence.
Despite providing a powerful energy boost, Xenadrine fat burner also helps to reduce fat and calories, giving you a leaner and more toned physique. However, with any product, there are some potential side effects to consider, so make sure to read the instructions carefully before taking it.
Supports healthy weight loss goals
It helps to support your body's natural fat burning process and helps you feel energized. This product is full of antioxidants and other essential nutrients that can help support your body's metabolism and reduce the accumulation of fat.
Additionally, it can help to reduce hunger and cravings, which can make it easier to stick to a healthy diet. With Xenadrine fat burner, you can make progress towards your weight loss goals with ease!
Yohimbe bark is conventionally used in Africa as a sex booster. It is a blood dilator, so when heart beat raises it pumps more blood to your organ. However, it's different from another African plant herb called 'Grains of Paradise'
That's the good points. Now let's take a look into all the bad points.
Potential side effects such as insomnia and jitteriness
While Xenadrine is a popular fat burner, it's important to be aware of the potential side effects such as insomnia and jitteriness, that can come along with it.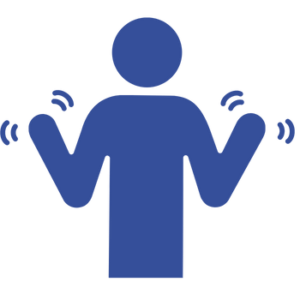 While these two side effects can be annoying, they can also be a sign of the body's reaction to the Xenadrine formula. Insomnia may indicate that the body is feeling over-stimulated, while jitteriness may signal that the body is experiencing an excess of energy.
It's important to be aware of these potential side effects when taking Xenadrine, so that you can take the necessary steps to ensure you're using it safely. All these side effect are common in Phen 37.5
Risk of rapid heart rate and high blood pressure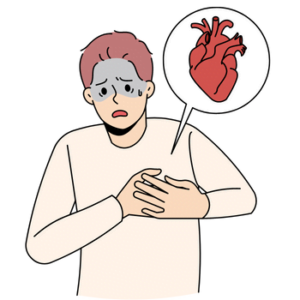 One of the most concerning side effects of taking Xenadrine fat burner is the potential risk of rapid heart rate and high blood pressure. While this isn't as common as other side effects, it can be dangerous and even deadly if it goes unchecked.
You should know that Yohimbe, one of the active ingredients in Xenadrine was banned in many countries due to reported death of many users.
This is why it's important to always follow the directions on the label and consult with your doctor if you are taking other medications or have any pre-existing conditions. If you experience any rapid heart rate or high blood pressure, you should immediately stop taking the fat burner and contact your doctor.
Interesting read >>
Metabolism doesn't crash until death!
Man boobs are not necessarily Gynecomastia
Not suitable for those under 18
Xenadrine fat burner is certainly not suitable for those under 18. Even if you are in the early stages of your teenage years, it is best to steer clear of this supplement as its powerful ingredients can be too much for young bodies.
It is important to keep in mind that while the supplement may be effective in helping adults reach their desired weight goals, it can be potentially dangerous for those who are still in their formative years.
Not suitable for pregnant or nursing women
If you're expecting, or you're currently nursing, Xenadrine fat burner might not be for you. After all, when it comes to the health and wellbeing of a baby, you can never be too careful. On the other hand see how you can lose 10 pounds before marriage.
And with Xenadrine fat burner containing active ingredients like caffeine and yohimbe, it's best to err on the side of caution.
Check >>
That being said, if you are a pregnant or nursing mom, there are plenty of safe, natural options out there that can help you reach your weight loss goals without putting either you or your baby at risk.
May cause abnormal dehydration
Everybody wants to burn those pounds and Xenadrine is a fat burner that many people turn to in order to help them reach their weight-loss goals. However, one of the potential side effects of taking Xenadrine is dehydration.
Dehydration can be a serious problem and can cause headaches, dizziness, fatigue, and other unpleasant symptoms. It can also potentially lead to more serious health issues. So if you're considering taking Xenadrine, make sure you're aware of the potential risks associated with dehydration and drink plenty of water to prevent it.
May not work for everyone
Despite its potential to help you lose weight, Xenadrine fat burner may not work for everyone. Everyone responds differently to different diet products, and it's impossible to predict how your body will react to this particular supplement.
Our 3 Approved Fat Burners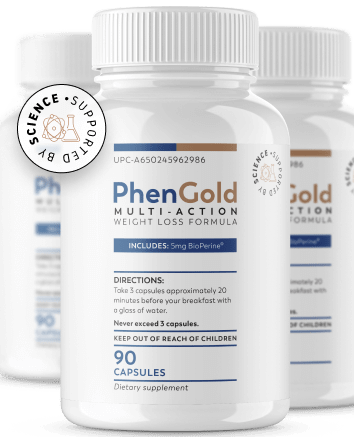 Multi-action formula enhances your body's natural fat-burning abilities.
Burns fat, reduces cravings and boosts metabolism, mood and energy.
Clinically proven ingredients and backed by money back guarantee.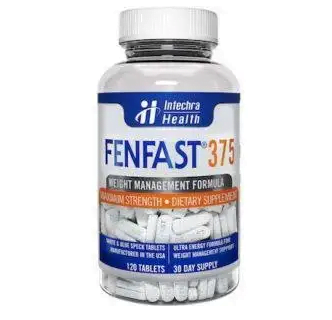 THERMOGENIC BOOSTERS – support your body's ability to burn fat.
METABOLISM ENHANCERS – have your body running at its best levels.
INCREASED ENERGY – so you'll power through every busy day and still have energy.
Made for female: Burn stubborn body fat and unlock your body confidence
Curb cravings and stay on track with your goals
One-a-day formula designed for real women who don't have time to mess around
It is always important to consult your healthcare provider before introducing any new dietary supplement into your routine. Even if you think this product could work for you, the side effects could be too much to handle, so it's best to be properly informed before giving it a go.
See 5 best workouts for super fast fat loss
In conclusion, Xenadrine can be an effective fat-burning supplement when taken as directed with a balanced diet and exercise plan. Although it is moderately a safe and effective weight-loss supplement, it is important to monitor your body's reaction to the supplement, as there are possible side effects to consider. With careful monitoring and guidance from your physician, Xenadrine can be a beneficial addition to your weight-loss journey.