Phen Caps 37.5 is marketed as safe supplement for women. Quick glance suggests that it's relatively a safer supplement with low impact. Which means it is a good option if you are already following any specific diet or workout plan.
PHENCAPS 375 – The Quick Review
The good thing about this Phen supplement is that the maker were cautious. Therefore we could see that they made an attempt to make it useful for female dieters with the selection of ingredients.
What's bad? The producer really should not have called it as Phen supplement. It's nowhere close the effect of original Phentermine! The pill is unlikely to give you much needed energy boost and motivation while dieting.
Even after taking the pill you may still feel hungry, lethargic & low on confidence to continue your weight loss plan.
What Phen Caps maker Claim?
PHEN 37.5 for Women – Specially Formulated Weight Loss Pills for Women using clinically proven weight loss ingredients to help Women lose weight safely and effectively. Boost metabolism, increase thermogenisis and boost energy for maximum physical performance.
For Women Safety First!
We completely agree! Female body cannot tolerate stimulant like caffeine in stronger dosage. Phen Caps contains 130mg caffeine anhydrous & 130mg green tea extract. That gives you mild thermogenic kick.
Phen Caps is a dietary supplement that contains 130mg of caffeine anhydrous and 130mg of green tea extract. While this combination does provide a mild thermogenic kick, it is important to understand the potential effects and limitations of these ingredients.
Caffeine anhydrous is a form of caffeine that is dehydrated and concentrated. It is commonly used in dietary supplements and energy drinks because of its stimulant effects. The 130mg dosage in Phen Caps is considered moderate, and can provide a boost in energy and focus.
Garcina Cambogia & Raspberry Ketone
The supplement in question contains 130mg of Garcinia cambogia extract and 130mg of Raspberry ketone. These are known to be mild appetite suppressants that can aid in weight loss efforts. However, it is important to note that these ingredients alone are not a magic solution for weight loss.
While Garcinia cambogia extract has been studied for its potential weight loss benefits, the results have been mixed and more research is needed to fully understand its effects. Similarly, Raspberry ketone has shown some promise in animal studies, but its effectiveness in humans is still unclear.
One of the key benefits of Garcinia cambogia extract is its ability to suppress appetite. It contains a compound called hydroxycitric acid (HCA), which has been shown to increase serotonin levels in the brain. Serotonin is a neurotransmitter that plays a role in regulating mood and appetite.
By increasing serotonin levels, Garcinia cambogia extract can help reduce cravings and make it easier to stick to a healthy eating plan
Green Coffee extract
130mg of Green coffee extract acts as antioxidant for detoxification. It is not known to help in weight loss, but marketed so. One of the claims made about green coffee extract is that it can help aid in weight loss. However, it's important to note that this claim is not backed up by concrete scientific evidence.
Looking for better (cheaper) alternatives?
As stated earlier and having discussed both Pros & Cons, Phen Caps isn't bad supplement if you are already following a diet and exercise program. However, there are few VERY GOOD supplement for women. Check out the details below.
We could not find any independent consumers review on Social media pages or Trustpilot about the product or maker "Chi Nutrition, MD Pharma". It appears that there is no scam (like fraudulent auto-billing or bogus subscription). In any case, it's good to be skeptical.
TrimTone: Specifically made for women
Zotrim: Made for women, but men can use it.
PhenGold : Made for both men and women.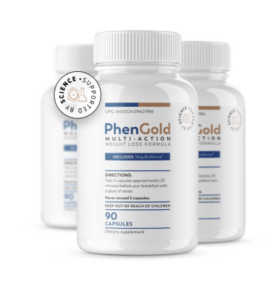 Summary
Reviewer
Review Date
Reviewed Item
Author Rating


Product Name
Price
Product Availability