Phenterpro is another phentermine alternative popular these days. It is one of the diet pill brands from LipoSci Labs. The same company owns 7k2.0 and Lipotropic CLA diet pill brands.
Pheterpro SR Review Summery
The Good: If you love hardcore fat burner by taking hardcore risk then Phenterpro is good for you. You can expect decent weight loss result by risking your health.
The Bad: This product is potentially as dangerous as FDA banned Ephedra. Continue reading till the end to discover 2 fantastic weight loss pills.
PhenterPro is mainly sold as an appetite suppressing and energy booster pill. It is also named after the fame of Phentermine diet pills.
BUT, the ingredients in PhenterPro SR are NOT SAFE just like Phentermine pills.
Phenterpro SR tablets Ingredients: UNSAFE!
It is a combination of 4 main ingredients as per the official website. One tablet has 221 mg of ingredients in total. But proportion of each ingredient in the proprietary formula is not disclosed.
2-Phenylethylamine hydrochloride, 1, 3, 7 Trimethylxanthine, Hordenine hydrochloride and Synephrine hydrochloride are the ingredients of Phenterpro SR tablets.
Now let's have a look at the ingredients one by one.
2-Phenylethylamine hydrochloride: Phenethylamine (PEA) is an organic compound, natural monoamine alkaloid, and trace amine, which acts as a central nervous system stimulant in humans.  (ref)
Phenethylamine deficiency is linked to depression. It is widely being used as an anti-depressant.
2) 1, 3, 7 Trimethylxanthine: This is nothing but caffeine. The Phenterpro sellers do not disclose the source and amount of caffeine in their formulation. Caffeine is widely being used in diet pills as it can effectively control appetite and boost energy levels and make you mentally alert. Ref:
But caffeine can cause mild side effects like nausea, headache, sleeplessness etc if you are caffeine sensitive.
3) Hordenine hydrochloride: Hordenine is a chemical naturally found in barley (Hordeum vulgare). It is similar in chemical structure to stimulants found in bitter orange.
Hordenine is POSSIBLY UNSAFE when taken by mouth. Ref:
Though it is used in some of the diet pills available only online, it is NOT that popular ingredient in slimming pills due to dangerous side effects.
It can cause high blood pressure, rapid heart rate etc. It is also said to cause kidney stones.
If you have High BP, never take Hordenine containing pill as it can really worsen your situation.
Synephrine hydrochloride: It is the chemical name of bitter orange extracts. This is another dangerous ingredient in Phenterpro pills.
This can cause rapid heart rate and high blood pressure in healthy adults.
WARNING: If taken with caffeine, Synephine might increase the risk for high blood pressure, fainting, heart attack, stroke, and other severe side effects. And PhenterPro also contains CAFFEINE!
Caffeine + Synephrine= Mimics the effect of banned Ephedra!
Ref: https://www.webmd.com/vitamins/ai/ingredientmono-976/bitter-orange
Looking at the ingredients, we can not recommend Phenterpro as it has seriously dangerous ingredient combination.
Phenterpro SR Side effects:
Ingredients of Phenterpro pills warn us of serious side effects. They do not disclose the proportion of each ingredient in the formula.
But looking at the ingredients one can expect following side effects:
Increase in Blood Pressure
Accelerated heart rate – jumping heart
Nausea, giddiness
Sleeplessness
The combination of Caffeine with Synephrine can lead to fainting, heart attack, stroke, and other severe side effects.
In short, Phenterpro is a combination of powerful stimulants which seem to do more harm than good in the long run.
But people who are accustomed to stimulants (body builders and athletes) may not get affected as much as common people.
Where to buy PhenterPro? How much does it cost?
It is available only online at Phenterpro.com.
It is not a cheap diet pill. It costs around $67 per month. If you go for three months package, it costs $60 per month.
One box comes with 60 pills. Recommended dosage is 2 pills a day, one with breakfast and one with lunch.
Avoid risk, here are 2 good alternative product & great reason to avoid risk…
Our Recommended Diet Pill this season is PhenQ: Maximum results with no serious side effects!
If you are looking for safe but powerful Phentermine alternative, we recommend PhenQ. It has strong metabolism boosters, appetite suppressors, energy boosters, mood enhancers and fat blockers. But No dangerous side effects at all!
PhenQ has two trademarked and clinically proven ingredients namely α-Lacys Reset® and Capsimax powder. In addition to them, Phen Q has caffeine, Chromium Picolinate and calcium Carbonate.
It looks like a wisely chosen ingredient formulation for the best results.
The official website PhenQ.com clearly discloses ingredient proportioning.
Read our PhenQ Review for details
Looking for an effective slimming pill?
If you are looking for a Diet Pill that is clinically proven (In 5 clinical trials) to aid quick weight loss, Go for Zotrim.  It is on the market for two decades now.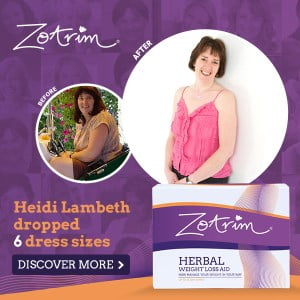 Zotrim is a patented herbal formulation which you will not get under any other brand.
It is proven to stop snacking between meals and aid considerable weight loss without much change in diet and exercise routine.
It works mainly by suppressing appetite and increasing energy levels which is especially important when you are on a calorie-cut diet. You don't feel tired and exhausted.
Read Zotrim Review for more details.
We always recommend diet pills looking at the ingredients, safety, user reviews and company credentials.
Let's make ourselves lighter and healthy following healthy habits, improved lifestyles and by taking real and safe diet supplements.