Alpilean is a dangerous dietary supplement which is marketed through fake Harvard Research, tons of Fake News or paid advertorials & scammy Youtube review videos.
Scroll hungry social media users (mostly women) are the primary target of Alpilean. It contains a dangerous ingredient, therefore not safe for most of the women. Atleast, the maker should have disclosed potential adverse effect clearly.
Alpilean Diet Pills – The secret formula made using alpines, the mountain herbs?
No! It has no secret formula. It contains a component which mimics the effects of banned Ephedra.
Ephedra was banned by US FDA due to fatal side effects like high blood pressure, fainting, anxiety, increased heart rate, heart attack, stroke etc.
AlpiLean supplements are making some news online like many other Lean sounding supplements did earlier.
It is being advertised as a secret formula sourced from mountains. Is it true?
First let's make a reality check.
To some extent, YES, it is a secret formula as the ingredient proportioning in Alpilean is not disclosed. Only ingredient names are revealed in the official website! It is a proprietary blend of six herbal ingredients. The formula is a secret for buyers!
Looking at the ingredients- ginger and turmeric root are common spices in South-Asian Cuisine and drumstick leaves being consumed in India over thousands of years!
Golden Algae, Bigarate orange and Dika nut are the other three ingredients. Are they of any use? Are they dangerous? Let's discuss ingredients in detail a little later.
Aliplean Yoyo Youtube Reviews! (screenshot)
Alpilean works by Targeting your Inner Temperature! Really?
It is another claim made by sellers. Instead of calling it a metabolism booster, they call it inner body temperature optimizer! (boosting metabolism no longer works?)
Here inner temperature is nothing but your basal or resting metabolic rate or calorie burning rate. All the six ingredients are said to target inner temperature. [Check your BMR]
Fact Check:
The Alpilean official website says "In 2023, a team of researchers from Stanford University studied 170 years of scientific data and discovered one common factor of obesity in both men and women i.e., low inner body temperature". And one common factor among skinny people is normal or high inner body temperature."
We could not find any such study done in 2023 or earlier.
It is a well-known fact that body temperature is strongly associated with obesity markers in men and postmenopausal women. But not with everybody out there.
Studies have found that there is no association between body temperature and obesity in premenopausal women might be due to the influence of the menstrual cycle. [source]
Research indicate that lower inner temperature could be one of the reasons for obesity, but there are many other factors that can make people gain weight. [source]
Alpilean Faking News (google screenshot)
Ingredients in Alpilean – Can they make you lean?
Now let us focus on Ingredients one by one.
Golden Algae
As per official webpage of Alpilean, Golden algae targets inner body temperature, supports liver, brain and bone health.
Golden algae are nothing but brown algae which have fucoxanthin pigments. Fucoxanthin is a substance that gives algae that brown or olive-green colour.[ref]
Fucoxanthin
Fucoxanthin is found beneficial in preventing and treating obesity in some of the studies by increasing leptin levels in the blood and thereby giving a feeling of fullness.
In other words, it controls hunger signals and thus helps us in dieting.
It might also help in treating diabetes, heart related diseases and cancer. Further studies are needed to draw such conclusions.
No studies on Fucoxanthin prove that it boosts inner body temperature and in beneficial in liver and brain health as Alpinlean website claims.
Dika Nut – African Mango Seed
Alpilean website claims that Dika nut targets inner body temperature, eases digestion and bloating, supports healthy cholesterol.
Dika is an edible fruit with an edible seed wildly grown in African forests. It resembles small mango and so is called African Mango. [ref]
Seeds of this fruit are more popular in Africa than the fruit as they are rich in protein and fat. The seed kernels are eaten raw or roasted like cashew nuts. They are often ground to make butter or molded into chocolate-like bars.
However, none of the studies conducted on dika nuts so far support the weight loss claims made by supplement sellers. It may have some health benefits, but doesn't look like a wonder nut to target obesity.
Bigarade Orange
Warning: This is one ingredient you should be more careful about.
It is nothing but bitter orange which has a distinctly sour and bitter taste. It is used in herbal medicine as a stimulant and appetite suppressant as it has synephrine alkaloids which are said to be similar to ephedra.[source]
Ephedra was banned by FDA in 2004 considering the serious side effects on heart. Then supplement manufacturers started using Synephrine from bitter orange as an ephedra alternative. But even bitter orange is not free from side effects.
In fact, it is linked to some serious side effects and even deaths! Bitter orange has some chemicals that can cause adverse effects on central nervous system.
Sources say that it can cause heart problems even in healthy adults. Common side effects are bigarade or bitter orange are high blood pressure, headache, fainting, anxiety, increased heart rate, heart attack, stroke etc.
Finally, effects of consuming bitter orange on weight is not established or proven so far in any of the trials conducted.
Very less trials have been conducted so far. Few studies prove that synephrine in bitter orange accelerates heart rate, but NO considerable decrease in weight.
Drumstick Tree Leaf – Moringa Oleifera
Moringa or drumstick is a major crop in Asia and Africa. It is being used in traditional medicines and cuisine there from time immemorial.
It is nutritionally rich, a very good source of Vitamins A, B1, B2, B6 , C and minerals like calcium, potassium, magnesium, zinc and iron. It also has proteins, amino acids and antioxidants.
Moringa oleifera are shown to be beneficial in several chronic conditions, including hypercholesterolemia, high blood pressure, diabetes, insulin resistance, non-alcoholic liver disease, cancer and overall inflammation.
Not many clinical studies have been conducted to find out its ability to treat obesity, but studies conducted on rats show significant weight reduction.
Ginger root (Ginger rhizome)
It is another Asian herb famous for its health benefits. It is anti-inflammatory, antioxidant, eases digestion, reduces oxidative stress and also rich in minerals. It is widely used for weight management in traditional medicines as it eases digestion.
Turmeric Rhizome (Turmeric root)
Turmeric has certain anti-inflammatory properties that can reduce inflammation in the body, which is considered as one of the causes of obesity. Turmeric has a substance called curcumin which prevents or heals many obesity-related health issues like chronic inflammation.
Curcumin is also said to suppress fat tissue growth and thus prevent further weight gain. It is also proven to improve energy metabolism and thus aid fat burning.
Is AlpiLean worth trying?
Pros
Looking at the ingredients, all ingredients except bitter orange are safe to consume.
All the ingredients have one or the other health benefits except bitter orange.
It has some useful nutrients, therefore may support weight loss & overall well-being.
Cons
Bitter orange in Alpilean looks dangerous as it is associated with serious heart problems.
Ingredient proportioning is not disclosed saying it a proprietary blend makes it a grey product to try.
It does not have any appetite suppressant.
It costs around $40 to $60 depending on the package you select.
Marketed through unbelievable weight loss claims

The official website is just a one-page Sales page without any crucial info that proves the effectiveness of their proprietary blend. It looks like tricking the reader into the theory of targeting inner temperature and aiding fat loss.
Better Alternatives
Have a look at these 3 supplements & select the safest one for you.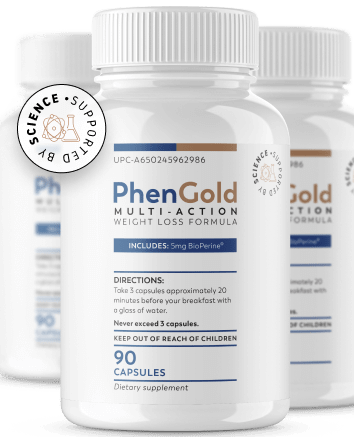 Multi-action formula enhances your body's natural fat-burning abilities.
Burns fat, reduces cravings and boosts metabolism, mood and energy.
Clinically proven ingredients and backed by money back guarantee.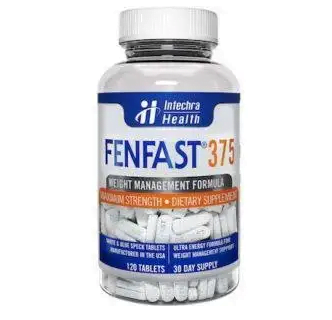 THERMOGENIC BOOSTERS – support your body's ability to burn fat.
METABOLISM ENHANCERS – have your body running at its best levels.
INCREASED ENERGY – so you'll power through every busy day and still have energy.
Made for female: Burn stubborn body fat and unlock your body confidence
Curb cravings and stay on track with your goals
One-a-day formula designed for real women who don't have time to mess around
Conclusion
Alpilean is a slimming supplement being marketed as inner temperature booster (metabolism booster). It does not have any strong appetite/hunger suppressing ingredient.
Hunger controllers are very important in a dietary supplement as they make dieting and weight loss easier. But Alpilean is focusing on boosting inner body temperature which has a direct effect on heart health.
People with metabolism disorders may get some good results if it works the way sellers claim. But people with binge eating habits, emotional eaters and hormonal issues are not likely to lose considerable weight.
Warning: It contains bitter orange that imitates banned ephedra in side effects!
Table of Contents